Lillie's allergies were so extreme that they threatened her life.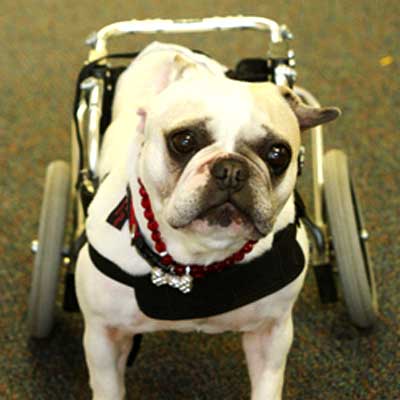 I can't thank you enough for discovering the cause and determining the lifesaving antigens that now prevent her from further reactions to environmental allergens that cannot be avoided.
Now four years later, Lillie is a therapy dog, spending much of her time effecting change in the lives of humans. Even though Lillie's life is worth enough on her own, I love that she is also able to touch the lives of others because you were able to solve her allergies so that her life can breathe freely and live a long life.

Karen Perkins
Care4Paws, Advisory Board, Education Coordinator
www.care4paws.org
Murpheee, Lillie and Jellie Beanz Mom, the most important role of all.