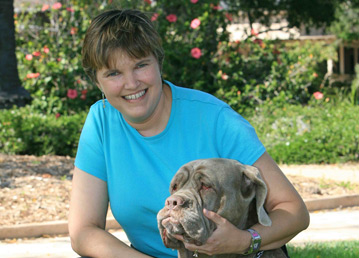 About Dr. Greek

Jean Swingle Greek graduated with honors from the University of Wisconsin's School of Veterinary Medicine. She then completed an internship in small animal medicine and surgery at the University of Tennessee and a residency in veterinary dermatology at the University of Pennsylvania. After passing her boards, she was head of the dermatology department at Veterinary Specialists of Kansas City, which was at that time the largest referral veterinary practice in the Midwest. She also served as a consultant at the University of Missouri's School of Veterinary Medicine, where she taught senior students, interns and residents.

In 2000, she and her husband decided to leave the Midwest for Santa Barbara. Since that time she has been the only board certified veterinary dermatologist on the central coast and has seen cases in affiliation with CARE in Santa Barbara and the Pet Emergency Clinic in Ventura. In 2011, she opened her own practice.

She is a frequent lecturer on veterinary dermatology to primary care veterinarians and has authored numerous articles and book chapters on the subject.

When she is not practicing medicine, she spends time with her husband and their numerous animal rescues, which include dogs, cats, horses, pot-bellied pigs, goats and chickens.  She and her husband, Ray Greek, MD have also co-authored several books and articles on the fallacies of using animals to develop cures for humans.